By Joe Winfield, Oro Valley Mayor, Special to Tucson Local Media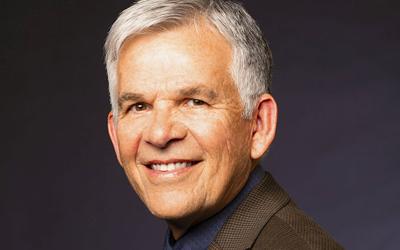 Oro Valley was designated the "#1 Safest Place in Arizona" for 2022, according to a ranking of 30 Arizona cities and towns by Elite Personal Finance. That ranking was based on FBI statistics and crime scores. Council's funding for fiscal year 2022/23, which began this week, will add four new requested positions for OVPD to ensure that Oro Valley remains Arizona's safest community for years to come.
Public safety in Oro Valley will always be a priority, as evidenced by the Council's approval of a new fiscal year budget that includes payment in full of the Town's Public Safety Personnel Retirement System unfunded pension debt in the amount of $27.6 million, and an improved salary structure for our police officers, ensuring that the Town remains competitive and can retain and attract top talent. 
When looking at my priorities for the fiscal year ahead, it's impossible not to cite the Town's achievements of this past year. In FY 21/22, Town staff budgeted conservatively and over performed in controlling expenses. This sound fiscal management allowed us to pay down $10 million of the police pension debt from the General Fund reserves and absorb new capital project start-up costs while ending the year with $26 million in General Fund reserves (twice the $13 million required). In addition, through thoughtful planning and strategic financial investments, the Town in FY 21/22 started to expand our recreation amenities for all residents while still having a balanced budget.
In May, we broke ground on the Naranja Park Expansion Project. Council's decision to utilize low-interest bond financing (2.3 percent) for this effort means that both current and future Oro Valley residents will enjoy the expanded park years before it would have been constructed without bonding. The bond service is funded from the existing half-cent sales tax that was previously dedicated to the Community Center but has since been expanded to fund all parks and recreation programs and amenities. This means that no new sales taxes or property taxes are required for the project. Site grading has already begun, and the completion of this project is projected to be in about two years.
The $25 million Parks and Recreation Bond that is making the Naranja Park Expansion possible is also funding repairs and improvements at the Oro Valley Community and Recreation Center. Work is underway on the tennis facility reconstruction, adding more pickleball courts, replacing the golf course irrigation on both the El Conquistador and Cañada courses, and next year, we will improve and reconfigure the parking lot to accommodate growing Community Center membership and use.
This past year saw the successful community-wide effort for the preservation of the Vistoso Trails Nature Preserve (formerly the Vistoso Golf Course). More than 600 residents donated $1.8 million to help purchase the 202-acre site. Oro Valley will officially take ownership of the property on July 8, and we'll celebrate with a ribbon cutting for residents and donors on July 15 at 8:30 a.m., just behind the old club house, so mark your calendars! Town staff has budgeted funding for landscape maintenance and safety improvements for the property. Development of a master plan for this one-of-a-kind nature preserve will begin soon.
In February, Council was presented with a development plan for the Oro Valley Marketplace. While I believe there is strong support for re-development of this 113-acre property, the plan proposed did not receive Council approval. In May, Town West, the applicant, returned and proposed a revised plan that met the site building height requirement of 39 feet for the proposed apartments and requested a 49-foot height for two hotels. I support Town West's revised plan and look forward to their final submission for Council approval.
Every year presents us with problems and opportunities, and in the coming years, our challenge will be to responsibly grow Oro Valley while recognizing projected reductions in Arizona's Colorado River water supply. Oro Valley must continue to increase our water conservation efforts. We must more critically evaluate new growth opportunities based on their water requirements as well as traffic, density and open space concerns.
In closing, I feel that the key to this past year's success has been resident involvement in Council decisions and willingness to put "skin in the game," such as HOA contributions to golf operations and resident donations to purchase the Vistoso Trails Nature Preserve. We all benefit by living in the state's safest town, having the most open space and exceptional recreation for our residents. My vision for the new fiscal year is to continue to make Oro Valley the best place to live, work and play.
Thanks for your help!
Source: https://www.tucsonlocalmedia.com/explorernews/article_7cfc981e-fd66-11ec-8156-efca76c5afc2.html